Asbestos Testing Service
Looking for a local Asbestos Removal professional on Sydney's Northern Beaches? We service the whole of the Northern Beaches from Palm beach, to Manly including Terry Hills and Frenchs Forest and more.
Demolition Contractor
We are a professional team of licensed demolition contractors, that specialise in asbestos removal the Northern Beaches. We provide abatement and testing for both residential homes and commercial site clean up on the central coast of NSW.
Common examples of non friable asbestos include:
Fibro Sheeting (flat and corrugated)
Asbestos Cement
AC Sheeting
Water and Drainage
Roof shingles
Floor tiles
Vinyl flooring
Electricity and gas meter boxes
Fencing
Gables, Eaves & Guttering
Wall Sheeting (Especially in wet areas)
Carpet & tile underlay
Roof Sheeting
Garages & Carports
Don't attempt to remove asbestos yourself for the sake of your family and neighbours health.
Call us on: 02 8417 2964
Although our head office is in the Sydney CBD, we regularly service the Northern Beaches for House & Garage Demolition, stip outs and asbestos removal.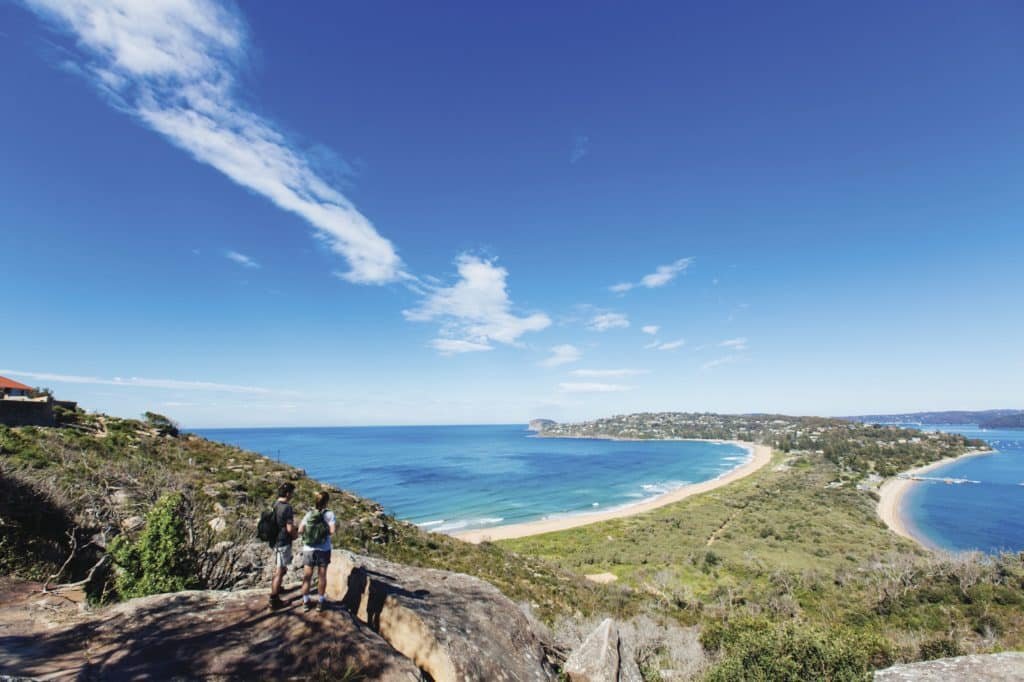 Northern Beaches Council
Safety information and disposal locations for the Northern Beaches can be found here at the Northern Beaches council website.
A relatively new council, as it was formed on 12 May 2016 after the amalgamation of Manly, Pittwater and Warringah Councils.
Service Areas on the Northern Beaches
Warringah
Frenchs Forest NSW, 1639
Frenchs Forest NSW, 1640
Akuna Bay NSW, 2084
Cottage Point NSW, 2084
Duffys Forest NSW, 2084
Terrey Hills NSW, 2084
Belrose NSW, 2085
Belrose West NSW, 2085
Davidson NSW, 2085
Frenchs Forest NSW, 2086
Frenchs Forest East NSW, 2086
Forestville NSW, 2087
Killarney Heights NSW, 2087
Balgowlah NSW, 2093
Balgowlah Heights NSW, 2093
Clontarf NSW, 2093
Manly Vale NSW, 2093
North Balgowlah NSW, 2093
Curl Curl NSW, 2096
Freshwater NSW, 2096
Harbord NSW, 2096
Queenscliff NSW, 2096
Collaroy NSW, 2097
Collaroy Beach NSW, 2097
Collaroy Plateau NSW, 2097
Collaroy Plateau West NSW, 2097
Long Reef NSW, 2097
Wheeler Heights NSW, 2097
Cromer NSW, 2099
Cromer Heights NSW, 2099
Dee Why NSW, 2099
Dee Why Beach NSW, 2099
Narraweena NSW, 2099
North Curl Curl NSW, 2099
Wingala NSW, 2099
Allambie NSW, 2100
Allambie Heights NSW, 2100
Beacon Hill NSW, 2100
Brookvale NSW, 2100
North Manly NSW, 2100
Oxford Falls NSW, 2100
Warringah Mall NSW, 2100
Elanora Heights NSW, 2101
Ingleside NSW, 2101
Narrabeen NSW, 2101
Narrabeen Peninsula NSW, 2101
North Narrabeen NSW, 2101
Pittwater
Mona Vale NSW, 1658
Mona Vale NSW, 1660
Warriewood NSW, 2102
Warriewood Shopping Square NSW, 2102
Mona Vale NSW, 2103
Bayview NSW, 2104
Church Point NSW, 2105
Elvina Bay NSW, 2105
Lovett Bay NSW, 2105
Mccarrs Creek NSW, 2105
Morning Bay NSW, 2105
Scotland Island NSW, 2105
Newport NSW, 2106
Newport Beach NSW, 2106
Avalon NSW, 2107
Avalon Beach NSW, 2107
Bilgola NSW, 2107
Bilgola Beach NSW, 2107
Bilgola Plateau NSW, 2107
Careel Bay NSW, 2107
Clareville NSW, 2107
Paradise Beach NSW, 2107
Taylors Point NSW, 2107
Whale Beach NSW, 2107
Coasters Retreat NSW, 2108
Currawong Beach NSW, 2108
Great Mackerel Beach NSW, 2108
Morning Bay NSW, 2108
Palm Beach NSW, 2108
The Basin NSW, 2108
Manly
Manly NSW, 1655
Seaforth NSW, 2092
Fairlight NSW, 2094
Manly NSW, 2095
Last Updated: [current_date format='F, Y']